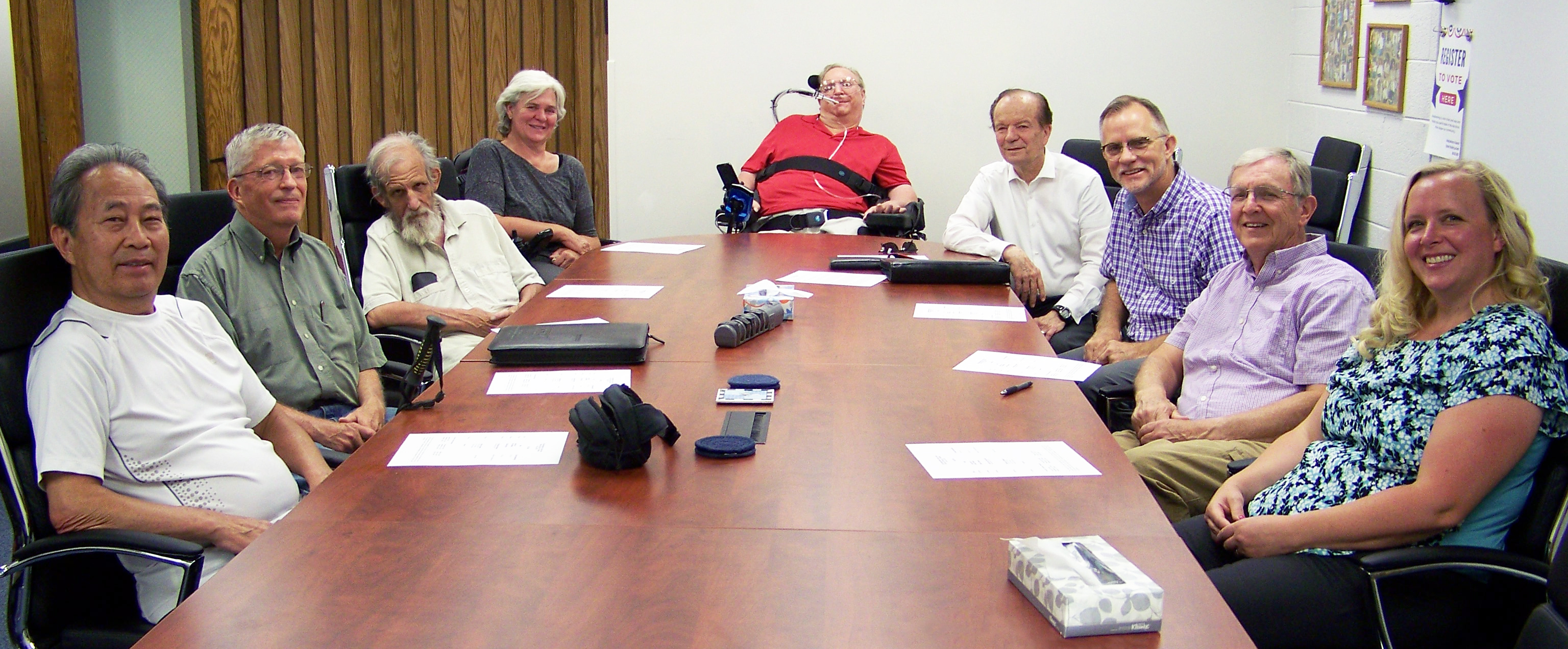 Meets monthly and provides governance and direction for the Utah Independent Living Center.
Membership must be at least 51% people with disabilities.
Chairperson
Richard Fox
Vice–Chairperson
Kent Ryan
Secretary/Treasurer
Julie Beckstead
Board Members
Sam Arishita
Bryan Carroll
Mike Foster
Jack Landro
David Ruster
Christine Pettey
Howard Wilkerson

We meet the 2nd Thursday of every month, at 5:15pm in the UILC meeting Room.
If you or if you know anyone that would be interested in being a board member of the UILC, please contact Debra at 801–466–5565